National Faith HIV/AIDS Awareness Day
The National Faith HIV/AIDS Awareness Day (NFHAAD) is observed each year on August 29. Faith plays a major role in the lives of many Americans, and this awareness day is intended to engage faith communities to work together to support HIV and AIDS education, prevention, treatment, and care to reduce and eliminate stigma and discrimination in their communities.
Since 2017 when NFHAAD was first observed, RAHMA (Reaching All HIV+ Muslims in America) and its partners have led the events of this awareness day across the nation, reaching over 200,000 people from the Christian, Jewish, Muslim, Buddhist, Sikh, Hindu, and Baha'i communities across the U.S. to take a stand against stigma in their congregations and raise awareness on HIV.
In 2020, NFHAAD was officially recognized as an awareness day on HIV.gov. RAHMA celebrates this significant milestone and continues to address HIV stigma in all faith communities in this country.
The U.S. Government recognizes National Faith HIV/AIDS Awareness Day.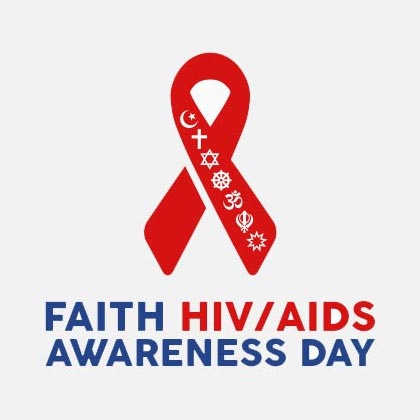 Día Nacional de Concientización de las Comunidades Religiosas contra el VIH/SIDA y páginas web