HIV Long-Term Survivors Day
On June 5, 1981, the Centers for Disease Control and Prevention (CDC) reported in the Morbidity and Mortality Weekly Report the first cases of what would later be known as AIDS. With the development of highly active antiretroviral therapy (HAART), also known as combination antiretroviral therapy, the prognosis and life expectancy of people with HIV has increased significantly.
Tez Anderson founded HIV Long-Term Survivors Awareness Day on June 5, 2014, to honor long-term survivors (LTS) of HIV and raise awareness of their needs, health issues, and journeys. The 2022 theme is "Mobilize to Thrive."
Some health concerns faced by LTS relate to the consequences of decades of HIV treatment. The toxicity of many early HIV treatments caused life-altering side effects, including lipodystrophy (fat accumulation or wasting). In addition, many HIV-associated non-AIDS conditions occur more frequently in older persons with HIV, such as cardiovascular disease, diabetes, renal disease, and cancer. These conditions are likely related to several interacting factors, including chronic inflammation caused by HIV. Researchers are working to better understand what causes chronic inflammation, even when people are being successfully treated with antiretroviral therapy.
Before the development of HAART, people infected with HIV died within 2 years of the onset of AIDS in most cases. Recently, researchers found a 9.1-year difference in overall life expectancy between people living with HIV and uninfected people. The difference was smaller (6.8 years) for individuals living with HIV who initiated treatment when they were still healthy, emphasizing the importance of taking HIV medicines as soon as possible after HIV is diagnosed. By the end of 2019, the CDC estimated that nearly 1.2 million people in the United States were living with HIV, and over half of them (51%) were age 50 and older.
Browse the links on this webpage to learn more about this annual campaign and resources related to living with HIV.
The U.S. Government recognizes HIV Long-Term Survivors Awareness Day.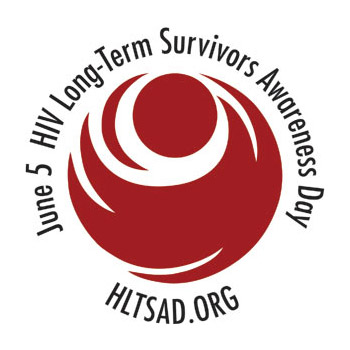 HIV Long-Term Survivors Awareness Day Webpages
NIH Resources for HIV and AIDS-Related Research
Current Research Related to HIV and Long-Term Survivors
Additional Information and Resources
From CDC:
From HIVinfo:
From Gay Men's Health Crisis: